Skip to main content
Library Information
Seymour Library is open:
Mon.-Thurs.: 8:00 am - 1 am
Fri.: 8:00 am - 9 pm
Sat.: 10 am - 9 pm
Sun.: 11 am - 1 am
(When classes are in session)
Circulation Desk: 341-7246
Reference Desk: 341-7228
See Library Hours for a complete listing of hours.
Find us on Facebook
Listen to Music Online
The Library has subscriptions to two online music services, Naxos Music Library (for choral and classical music) and Naxos Music Library Jazz.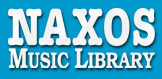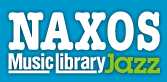 Journal Article Databases for Music
Also see the Music Research Guide for more detailed information.
RILM Abstracts of Music Literature

Contains citations to publications on music from all over the world. The database includes all document types: articles, books, bibliographies, catalogues, dissertations, Festschriften, iconographies, critical commentaries to complete works, ethnographic recordings, conference proceedings, electronic resources, reviews, and more.
Online Reference Sources for Music
Oxford Music Online

This online music reference collection is comprised of The Oxford Dictionary of Music, Grove Music Online and The Oxford Companion to Music.
Your Subject Specialist
Laurie Sauer